Consulting for mid-level leaders and managers- Dr. Ashish Malik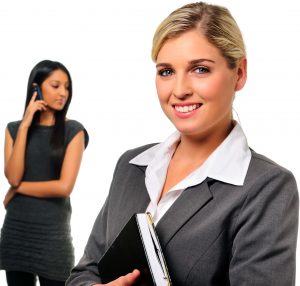 Why should mid-level managers enroll in this course?
Increasingly, workplaces are undergoing significant disruption and change caused by technological, environmental and major crises, including COVID-19. As a result, mid-level managers must take on projects requiring consulting and advisory expertise at work. In addition, they have to assume the role of internal change agents on various operational, managerial and technical initiatives. This course introduces essential business consulting skills for mid-level managers to effectively apply the same to business consulting. The course introduces mid-level managers to identifying different models, tools and methodologies employed in internal consulting approaches. The course also develops key skills and competencies in delivering a successful consulting assignment.
Learning Outcomes
Analyze the essential consulting tasks for mid-level managers.
Understand the key consulting models, tools and methodologies.
Discuss the skills and competencies for becoming effective consulting leaders and managers.
Course Format
Instructor led, live online
Course Duration
15 hours spread over 5 weeks, with two 90 minute sessions each week
Pre-session reading/watching-
Trainees need to read the following HBR
article-
Is Consulting The Right Career For You?  and the accompanying Youtube clip on the topic.
https://www.youtube.com/watch?v=klhPu-B3N9E
Interdependencies and domains of consulting
Bain & Company video on consultants core skills and competencies
https://www.youtube.com/watch?v=PW8SdvmPsMw
https://www.youtube.com/watch?v=hasdKAhXhZg
Further reading resources:
Sturdy, A., Wright, C., & Wylie, N. (2016). Managers as consultants: The hybridity and tensions of neo-bureaucratic management. Organization, 23(2), 184-205.
https://koolitused.priitsuve.org/wp-content/uploads/2021/01/Sturdy-A.-Wright-C.-Wylie-N.-2016.-Managers-as-consultants-The-hybridity-and-tensions-of-neo-bureaucratic-management.-Organization-232-184-205.pdf
Horsley, S.D., Vaughan, D.H., Hessett, C. and Allen, D.E. (1990), "Management for Consultants", Journal of Management in Medicine, Vol. 4 No. 4, pp. 272-276. https://doi.org/10.1108/eb060562 https://www.emerald.com/insight/content/doi/10.1108/eb060562/full/pdf?casa_token=TGxxayMQTzMAAAAA:E_QYiZvR30L8n0Z2_KnpYtLTbRHh5Yqm9YysNRvAr_TVzBLhZ7SOhYp33jU8NmOFCrLQ8en0plWzPh98eyVnzdHINA5YPtJ_Iao0sMyBqbLavKPpQKhM
Instructor Profile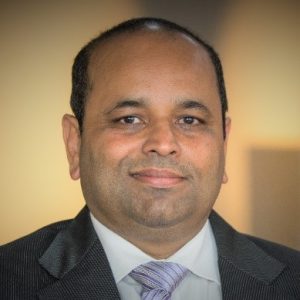 Associate Professor Ashish Malik is the Head of the Management Discipline, Newcastle Business School, University of Newcastle and is based at the Central Coast Campus. He specializes in human resource management, innovation and disruption in the workplace and has published nine books and over 100 research outputs. His work features in the Harvard Business Review, MIT Sloan Management Review, Human Resource Management, and the British Journal of Management, among others. He serves as Associate Editor for the Journal of Business Research and Asian & Business Management. He is a member of the Editorial Board of Human Resource Management Review and Journal of Knowledge Management and is on the Executive Board of the Indian Academy of Management (INDAM), an affiliate of the US Academy of Management. He is part of research projects that has a attracted more than $5 million in external and internal grant income.