Creating a Compelling Vision for Effective Leadership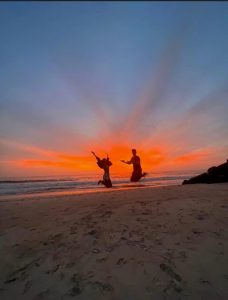 "In this age of robots and the Internet of Things, globalization and a flattening world, complexity and rapid technological change, the rules have changed: The days of the big leader—Winston Churchill or John F. Kennedy, Jack Welch or Sepp Blatter—may be numbered. Ordinary people have access to leading like never before. We can now shape our destinies, and those of our organizations and societies, to an unprecedented extent. For this new landscape, we need a new kind of leadership—but what kind? What does it mean to be a leader in the 21st century?"
For effective leadership, it is critical to create a compelling Vision. That is what we focus on in this self-paced online course.
We will cover the following Vision topics-
BASICS. I give you the ground rules for building a compelling vision (alone and/or with others) so that you are inspired and inspire people around you.
DIAGNOSTICS. I help you run diagnostics so that you can be like a doctor looking at the patient and seeing if Vision is lacking.
YOUR LIFE COMMITMENTS. I help you build your Fundamental Life Commitments so that you can live in the future and have your actions in the present be correlated to the future you want.
THE ECONOMIST ARTICLE. I help you build a 5-year vision so that you have a magnet for action and a strategic filter for day-to-day decisions in the present.
UNFINISHED BUSINESS. I help you put the past where it belongs—in the past—so you can spend more time in the now and in the future (and that is leadership).
NOISE VS. GROWTH. I help you minimize the drain (the necessary evils, the things you put up with, the drudgery) in your life and work so you can maximize your time leading/learning/building (or whatever lights you up).
RESTORING VISION. I help you restore Vision (your own and someone else's) when it goes out the window so you and your people stay future-oriented under all circumstances and so nothing can stop you.
We will also provide the overall framework of the Global Leadership Pyramid and the context of Vision within that.