Creating Sustainability for Effective Leadership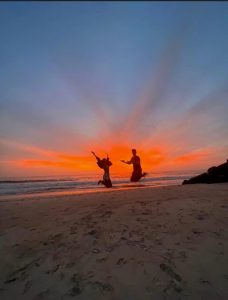 "In this age of robots and the Internet of Things, globalization and a flattening world, complexity and rapid technological change, the rules have changed: The days of the big leader—Winston Churchill or John F. Kennedy, Jack Welch or Sepp Blatter—may be numbered. Ordinary people have access to leading like never before. We can now shape our destinies, and those of our organizations and societies, to an unprecedented extent. For this new landscape, we need a new kind of leadership—but what kind? What does it mean to be a leader in the 21st century?"
For effective leadership, it is critical to create Sustainability that will enable you to achieve your vision. That is what we focus on in this self-paced online course.
We will cover the following Sustainability topics-
MASTERY > CREATING DISTINCTIONS. I help you create distinctions, so your reach expands systematically, you go from micro to macro impact, and you gain mastery.
FIRE YOURSELF. I help you fire yourself so you can do what great leaders do: generate other leaders while moving on to greener pastures.
We will also provide the overall framework of the Global Leadership Pyramid and the context of Sustainability within that.