Developing shared leadership for agile organizations- by Dr. Neha Chatwani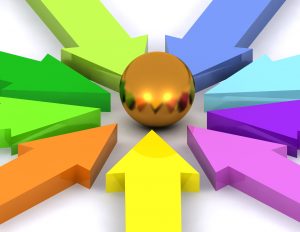 Why should (mid-)level managers enroll in this course?
In times of disruption specifically mid-managers are caught in the middle. During the pandemic the necessity of  middle management was even questioned as workers were working well remotely without much supervision. In the meanwhile the dark side of hybrid and remote working is also emerging. Professionals are isolated, disengagement and the corporate culture fragmented. Therefore, it is not unlikely that middle management will continue to play an important role in retaining and motivating scarce talent in the future. The role of middle management is evolving while companies will need to become more agile in order to innovate and stay on top of their game.
This short course discusses shared leadership as an opportunity for agility and innovation. Against the backdrop of agility, shared leadership also offers an opportunity for leaders to navigate teams in disruptive times. The course is interactive and practical. Learners will have the opportunity to discuss, bring their case study to class and explore to create their own leadership identity for success.
 Learning Outcomes
Explore and gain a practical understanding of agility and shared leadership
Develop further a personal managerial identity
Understand more clearly how better to navigate a team in times of disruption
Facilitator: Dr. Neha Chatwani
Facilitator location
Vienna, Austria
Course format
Instructor led, Live online
Course Duration
15 hours spread over 5 weeks, with two 90 minute sessions each week
Pre-session reading/watching-
Ricardo Semler: Radical wisdom for a company, a school, a life
Gitte Frederiksen: Great Leadership is a Network, Not a Hierarchy
Talking about Startups and Leadership-Ricardo Semler & Arko Van Brakel
Instructor Profile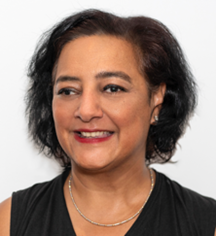 Dr. Neha Chatwani is an organizational psychologist, certified systemic coach and change facilitator with a Master's degree in Psychology from the University of Vienna and a Doctorate in Business Administration with an emphasis on organizational behavior from the Grenoble Ecole de Management. Following a corporate career in Human Resources Management and Organizational Development at renowned employers, Neha founded the workplace atelier where she supports individuals and teams in organizations who strive for excellence in disruptive times. Her clients include social entrepreneurs (Impact Hub), large public sector organizations (UN, ICPMD), Fortune 500 companies (IBM, Citrix) and NGOs (MSF) such as well as educational institutions (UWC). She is an adjunct professor for the Executive MBA program at Danube University Krems and an established key note speaker as well as a published author in her field. She has written for Forbes and the Peter Drucker Forum.
Books by Dr Neha Chatwani
Chatwani, N. (2019) Organizational Agility. Exploring the impact of Identity on Knowledge Management. Palgrave Pivot
Chatwani, Neha (ed.) (2017). Distributed leadership: The dynamics of balancing leadership with followership. Palgrave Macmillan series on leadership and followership, UK.
Some of Dr. Neha Chatwani's articles include-
Forbes article-The future of work is now