Enhancing motivation and employee engagement-course by Dr. Payal Kumar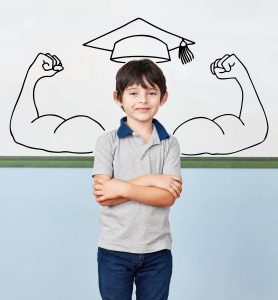 In this hyper-competitive age, enhancing soft skills of employees is often a key
differentiator when it comes to a more nimble and resilient workforce. For Human Resource
executives that follow the 70:20:10 learning framework of 70 per cent on-the-job learning,
20 per cent through collaboration and peer learning, and 10 per cent through formal
learning interventions, this bouquet of courses has been carefully crafted for their specific
requirements.
These courses are open to anyone who wishes to learn and move ahead the corporate
ladder, irrespective of experience or industry. Therefore, there are no formal pre-requisites
required, except for a desire to expand one's skills and knowledge, and unbounded
curiosity. Classes will be live and completely interactive, with lectures, class discussions and
tutorials similar to a traditional class.
Motivating employees remains one of the biggest reasons for the success of a company.
Research shows that motivated employees perform much better than less motivated
employees, have greater job satisfaction, and are less likely to exhibit absenteeism or leave
the company. On the other hand, disengaged employees cost organizations a huge amount
every year.
Who should attend?
Mid-managers and team-leads
Course Duration
15 hours, spread over 5 weeks, with two 90 minute sessions each week.
Course Content
This workshop is an eclectic mix of theory (in order to understand the 'why' of motivation)
and a variety of practical exercises (in order to understand the 'how' of motivation).
 Motivational theories of Maslow and Hezberg
 Concepts such as job embeddedness
 Employee engagement and burnout
Course Format
The workshops will include lectures, group discussions, role play, case study analysis and experiential learning techniques. In some workshops surveys will be distributed to for participants to answer, for a better understanding of themselves and their teams.
Each workshop will be preceded by some pre-readings. These are essential for participants to get more meaning out of the trainings.
Each day will end with a short recap quiz
At the end of the workshop participants will write a reflective piece on how to integrate the learnings into their work.
Key take-aways
 An understanding of what motivates followers and leaders
 Shifting from 'how do I motivate' to what are the key factors that motivate
individuals.
 How to create a motivational environment
Pre-reading
1. Introduction to Palgrave Series on Leadership and Followership
Series editor: Payal Kumar
Leadership has traditionally been defined as a process whereby an individual exerts
influence over a group of individuals to achieve a common goal. While earlier theories
placed the leader at the center of the model, only recently has the other actor in the
picture, the 'follower,' become a focus for significant research and exploration. Within this
context, however, the follower is still largely seen as a recipient of the leader's influence and
power, who is subservient and passive, rather than as an organizational agent in his own
right. Palgrave Studies in Leadership and Followership aims to bring the follower-centric
leadership approach to the fore. It is based on the premise that followers are largely
proactive sense-makers who react in different ways to leadership and to change
management.
https://link.springer.com/series/15637
(all books in this series can be purchased at a 20 % discount).
2. Unlocking the secrets of employee engagement 
In this article by Nupur Singh Mallick, HR Director (UK & Ireland), Tata Consultancy Services
you can find out more about what they are doing internally to engage their employees.
https://engageforsuccess.org/case-studies/unlocking-secrets-employee-engagement/
3. Seven Ways of Defining Employee Engagement
"Employee Engagement is an emotional state where we feel passionate, energetic, and
committed toward our work. In turn, we fully invest our best selves-our hearts, spirits,
minds, and hands-in the work we do," Tracy M. Maylett, author of Engagement Magic: Five
Keys for Engaging People, Leaders and Organizations.
https://decision-wise.com/resources/articles/defining-employee-engagement/
Profile of facilitator
Dr Payal Kumar has worked in positions of seniority in both the corporate sector and academia. This makes her uniquely placed to provide meaningful learning and development programmes for working executives. Armed with a with a Ph.D on workplace mentoring, she is also a certified trainer, prize-winning researcher, author of 14 books on leadership, and also a global thought leader.
Dr Payal Kumar is Dean of Research and Management Studies, ISH, India. By combining her experiences as former Vice President in an MNC where she hired and trained numerous managers, together with her scholarly knowledge on leadership, Payal's training programmes are particularly engaging and popular with both mid-managers and senior executives.
As a global L & D trainer she has designed and conducted highly acclaimed workshops for several corporate groups such as the Hero Group, Omax, Rana Group of Companies, Schneider Electric and Broadridge consulting. Her internationally acclaimed professional development workshops at the Academy of Management events at USA and Canada include:-
Seattle, 2022. The power of emotionally aware managers.
Online, 2021. Encouraging the wise, ethical manager.
Anaheim, 2016: Exploring subtle forms of racism.
Vancouver, 2015: Recognizing conscious and unconscious biases.