Interviewing Skills to create the "WOW Effect"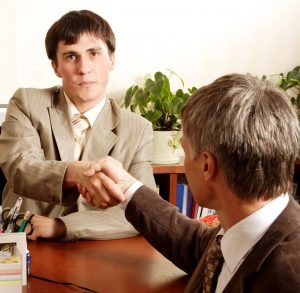 How do you create a "WOW Moment" when you interview? Are you as good in person, as you are on paper? How can you differentiate yourself and position your brand effectively as the best person for the job? Are you saying the right things and will you be remembered for the right reasons? Are you asking the right questions to create a lasting impression?
Have a conversation rather than an interrogation during the interview. Be prepared, do your homework and research, close strong and ask for the job. People are making assessments in the first 30 seconds of meeting you-how do you ace that?
Learn this and so much more in this interviewing skills overview course.
Course format: self-paced, on demand online with videos, slides and a quiz
Course Instructors: Lawrence Coleman & Sal Celly
For a live-in person training at your facility, please click here