Leading with cultural intelligence across borders-Dr. Ashish Malik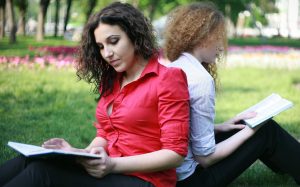 Why should mid-level managers enroll in this course?
With increasing globalization and the movement of talent across borders, there is an increasing need for cultural and linguistic intelligence. This short course discusses the strategies for building cultural and linguistic intelligence to effectively work with people from different or 'other' cultures. Specifically, this course will also explore difficulties and strategies to overcome leading and managing remote teams in different countries. Finally, the course identifies critical components of cultural quotient (CQ).
Learning Outcomes
Learn strategies on how to work effectively with people from different cultures
Analyze the challenges of leading remote teams located in different countries.
Developing Cultural Intelligence
Course format
Instructor led, live online
Facilitator location
Sydney, Australia
Course Duration
15 hours spread over 5 weeks, with two 90 minute sessions each week
Pre-session reading/watching-
https://www.youtube.com/watch?v=XvjaIrYlkIg
https://www.youtube.com/watch?v=YMyofREc5Jk
https://www.youtube.com/watch?v=JzJNA- 3b6NA
A new way to think about Global Effectiveness
Developing your cultural intelligence | RMIT
Reading Resources
Malik, A., & Bebenroth, R. (2017). Mind Your Language!: Role of Target Firm Language in Post-Merger Integration. Research Institute for Economics & Business Administration, Kobe University Discussion Paper Series, (DP2017-15). https://www.rieb.kobe-u.ac.jp/academic/ra/dp/English/DP2017-15.pdf
Laleman, F., Pereira, V., & Malik, A. (2015). Understanding cultural singularities of 'Indianness' in an intercultural business setting. Culture and Organization, 21(5), 427-447.
https://www.tandfonline.com/doi/pdf/10.1080/14759551.2015.1060232?casa_token=7DinPNkx9HEAAAAA:8BRiV9HD02szZSgwW9ofd7gLmRtgREszVi_Z5GCIa4IEdZBVQRJcy-iPqFzT_d0jSMkn9MxKwU3qNw
Instructor Profile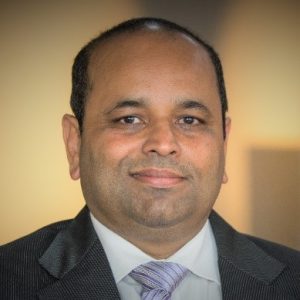 Associate Professor Ashish Malik is the Head of the Management Discipline, Newcastle Business School, University of Newcastle and is based at the Central Coast Campus. He specializes in human resource management, innovation and disruption in the workplace and has published nine books and over 100 research outputs. His work features in the Harvard Business Review, MIT Sloan Management Review, Human Resource Management, and the British Journal of Management, among others. He serves as Associate Editor for the Journal of Business Research and Asian & Business Management. He is a member of the Editorial Board of Human Resource Management Review and Journal of Knowledge Management and is on the Executive Board of the Indian Academy of Management (INDAM), an affiliate of the US Academy of Management. He is part of research projects that has a attracted more than $5 million in external and internal grant income.