Project Based Learning (PBL) Foundational Training-Self paced, online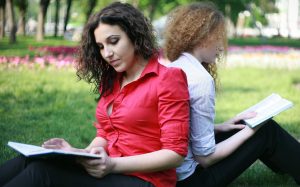 Think Global PBL Academy training aims to advance the deeper project-based learning (PBL) design processes for educators who want to learn and transform their teaching pedagogy. The training focuses on the framework and processes that enhance PBL project contexts and fidelity, that deepen content scaffolding and assessments that improve integration of content and learning intentions with 21st-century skills.
School PBL Training Testimonial
Intended audience:
● TGPBL Foundations Training for K-12 and Higher Ed. practitioners in all subjects making a transformation pedagogical shift to Project Based Learning
● Campus and District Administrators
Session goals / strategies:
● Day 1: Selecting project contexts that are both rigorous and relevant and connect the content to real problems and challenges in the community
○ Ideation using your personal why (Sinek) to plan and design standards based engaging authentic projects
○ Strategies of crafting a Driving Question using standards, success criteria and learning intentions
○ Exploring entry events
● Day 2: Scaffolding and assessing rigorous PBL Projects
○ Designing activities that build student's learning from surface to deep and then transfer level tasks
(McDowell)
○ Planning for students who need more support and for students who are ready for activity extensions (at all levels of task)
○ Using standards and learning intentions to craft a rigorous rubric for PBL Project
● Day 3: Simultaneous Scaffolding of Content & 21st century skills
○ Student Centered that pair 21st century skills goal setting with content
○ PBL project management and calendar
○ Intentional selections of 21st century skills that enhance individual and team learning for common goal of end product
Course Format: Self paced, on-demand, online
Course Duration:
The self-paced on-demand virtual training course is 12 hours in duration.