Question Stories- Leadership Fundamentals series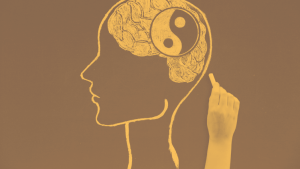 Course Overview
We tell ourselves false stories which distort our perception of reality and our self-limiting thoughts and behaviors, that sabotage our progress and out ability to move forward courageously, with conviction and strength. Why does this happen and how can we recognize these negative thought patters? More importantly, how can we correct them and overcome them to move forward in our personal life and our work life ?
Are you operating primarily from an expanded mindset or a contracted one?  Are your negative though patters and your Stories impacting your identity and security, and negatively influencing your values, beliefs and qualities?
What baggage are you bringing from your past that impacts your present and your actions? How do you ensure that you develop the right mindset of expansion and intention and get rid of the contracted and victim perspective, so that with consistency and time, you can achieve your vision and goals?
This course covers this and a lot more.
Course Format
Self-paced, on demand with a combination of slides, video, articles and a quiz.
Course Instructors
Dori Eversmann & Sal Celly