Spiritual Leadership for sustainable change- Dr. Judi Neal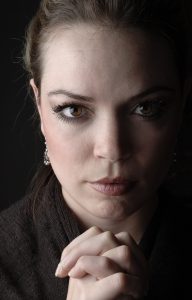 Why should mid-level and senior managers enroll in this course?
The command-and-control model of leadership does not work in today's volatile and unpredictable
environment. A new model of leadership has been emerging in recent times that goes by names such as
spiritual leadership, authentic leadership, conscious leadership and quantum leadership. Research has
shown that this new model of spiritual leadership creates sustainable benefits in these turbulent times,
because the leader draws upon his or her own self-awareness and introspection, and creates a climate
for deeper meaning and sense of purpose in his or her followers. The benefits of spiritual leadership
include increased innovation, greater creativity, and a healthy resilience to change. In addition, spiritual
leaders tend to be more committed to sustainability, diversity, and social justice.
This course has four sections-
i. The first section focuses on the inner work of the leader. This section provides a model of spiritual
leadership qualities and skills, and it builds on earlier work on leadership predicting leadership
effectiveness based on IQ and emotional intelligence by demonstrating that spiritual intelligence may be
even more important. In this section trainees will complete the Edgewalker Profile, which provides an
understanding of one's change integration qualities and skills ($ 5 dollars will be discounted from $ 25
https://edgewalkers.org/65-2/).
ii. The second section focuses on spiritual leadership in groups and teams, looking at some of the best
team practices in organizations. Two activities are presented that can be taken back to the workplace
and used as a way to develop more spiritually-based teams.
iii. The third section takes a systems-approach to implementing spiritual leadership and workplace
spirituality within the culture of the organization. Trainees will learn about best practices in several
organizations and will evaluate how various models of systemic spiritual leadership might work in their
organization. In this section trainees will complete the 'Archetypes of Change – Individual' Survey.'
Discounted cost: $20.
iv. The final section is designed to integrate the key concepts of the course and to prioritize and weave
in specific action items that came out of the assigned readings, videos, surveys, and class discussions.
The final product is a Spiritual Leadership Development Plan that the trainee can implement once the
course is over.
Learning Objectives
 Assessing your own personal spiritual leadership
 Applying the spiritual leadership model at the individual and group level
 Understanding how spiritual leadership can drive organizational transformation and sustainable change
Course Duration
15 Hours spread over 5 weeks with two 90minute sessions each week
Course format
Instructor led, live online
Pre-session reading/watching-
Trainees need to watch the following Youtube clip before the class.
The Purpose of Spiritual Leadership – Dr. Jody Fry
Spiritual leadership taps into two fundamental human needs – (1) a sense of purpose and meaning, and (2) a sense of community and belonging.
https://www.youtube.com/watch?v=2ruUmuSTWfU
Read Chapters 1-5 in Creating Enlightened Organizations.
Trainees need to watch the following Youtube clip before the class.
https://www.youtube.com/watch?v=zuue6PndkqA&t=573s
 Trainees to read this article before the 8th class. 
Edgewalker Organizations:
https://edgewalkers.org/wp-content/uploads/2016/07/EdgewalkerOrganizationschapter.pdf   This describes the five Archetypes of Change at the systems level.
Profile of course lead: Dr. Judi Neal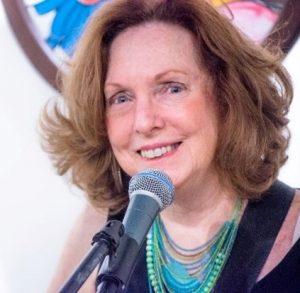 Judi Neal is an author, scholar, speaker, and consultant. Her primary focus is workplace spirituality,
transformation, and global consciousness. After receiving her Ph.D. in organizational behavior from Yale
University, she served as an internal consultant to Honeywell, and taught management at the University
of New Haven for 17 years. Her research is on business leaders who have a strong commitment to their
spirituality.
Judi was founding director of the Tyson Center for Faith and Spirituality in the Workplace at the
University of Arkansas. She was a cofounder and former chair of the Management, Spirituality and
Religion (MSR) Interest group has served on the MSR Executive Committee. She also serves on the
boards of the AITIA Institute and INDICA Academy. Judi is the author of ten books on workplace
spirituality and transformation. She is the Executive Director of the Global Consciousness Institute, and
is the President of Edgewalkers International.
Selected books by Judi Neal
Neal, J (2006) Edgewalkers: People and organizations that take risks, build bridges, and break new
ground, Praeger.
Neal J (2013) Creating enlightened organizations: Four gateways to spirit at work. Palgrave Macmillan.
Neal, J. (2013) The Handbook of faith and spirituality in the workplace. Springer.
Neal J (2018) The handbook of personal and organizational transformation. Springer.
Altman Y, Neal J, Mayrhofer, W (2022) Workplace spirituality: Making a difference. DeGruyter
Neal J (2023) Inspiring workplace spirituality. Emerald.