Stillness Practice-Leadership Fundamentals Series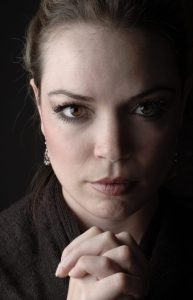 Mindfulness, Stillness or being aware involves focusing your awareness on the present moment. It means paying attention to your sensations, feelings, thoughts, and environment in the here-and-now with an attitude of acceptance. Some of the potential benefits of mindfulness include lowering stress, decreasing depression, improving memory, and strengthening your relationships, among other things.
This can be learnt, developed and strengthened over time with practice and consistency. This course will go into further details as to why and how and the benefits of regular stillness and mindfulness practice. This course consists of videos, articles, slides and a quiz.
Course Format: self-paced, on demand
Instructor Profile
Dori Eversmann has a Bachelors in Business & Management with a minor in Organizational Psychology and has an Advanced Certification in Counseling, Townsend Institute for Leadership & Counseling Master's Program. Dori explores tools like Mindfulness Based Stress Reduction (MBSR), Enneagram insights, cognitive reframing and tracking methods to find strategies that support growth and change.
Areas of Specialty-Business goals, Leadership, Life Transitions, Spiritual seeking/questioning, Discouragement, Overwhelm & Burnout.
Sal Celly is a highly accomplished and energetic business leader with a proven track record of over 30 years of consistently building sales teams, launching SBUs & growing wealth; Sal has demonstrated experience in identifying, analyzing & exploiting market opportunities. Sal is a creative, multidisciplinary executive with outstanding relationship building skills, Digital Marketing, investments, strategy and timely execution that generates and drives results, strong communication and high emotional intelligence.
Sal has successfully built sales teams and businesses from the ground up both across North America and globally, leveraging technology, finance & digital. He has core expertise in technology, investments, leadership and internet marketing and is ranked highly in key sales and growth metrics. Sal is a sought after mentor and thought leader in sales strategy, brand management and organizational growth. Sal is a life-long learner and believes in the value of maximizing human potential and transforming to evolve, develop and adapt.
–