Taking Decisive Action is critical for Effective Leadership-Part 1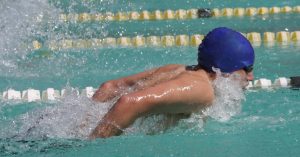 "In this age of robots and the Internet of Things, globalization and a flattening world, complexity and rapid technological change, the rules have changed: The days of the big leader—Winston Churchill or John F. Kennedy, Jack Welch or Sepp Blatter—may be numbered. Ordinary people have access to leading like never before. We can now shape our destinies, and those of our organizations and societies, to an unprecedented extent. For this new landscape, we need a new kind of leadership—but what kind? What does it mean to be a leader in the 21st century?"
For effective leadership, it is critical to take decisive Action. That is what we focus on in this self-paced online course.
We will cover the following Action topics-
BASICS. I provide you with 4 types of language and reveal the ingredients of effective Action—minimum input for maximum output—so you get the results you really want.
ACCOMPLISHMENT. I help you distinguish accomplishments from mere results so that you can move from production to fulfillment—the key to happiness.
SPEECH ACTS. I help you mobilize yourself and others for action so that you maximize the speed from idea to outcome—which will also free up lots of time for other stuff.
FROM BREAKDOWN TO BREAKTHROUGH: 4 PITFALLS. I help you get a new relationship with failure so that you can be unstoppable.
FROM BREAKDOWN TO BREAKTHROUGH. I help you with a simple and elegant 5-step process of harnessing breakdowns for breakthroughs so that nothing, and no-one, can stop you anymore. (This is possibly the most potent tool of effective leaders.)
MANAGING FROM PRIORITIES. A key discipline that brings focus and serenity into your daily actions is, in one word: No. I help you manage your commitments so that you will (almost) never be overwhelmed again.
DISPLAYS. I help you generate visual displays of your commitments that pull for decisive actions to meet your objectives.
We will also provide the overall framework of the Global Leadership Pyramid and the context of Action within that.