Taking Decisive Action is critical for Effective Leadership-Part 2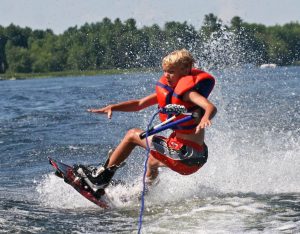 "In this age of robots and the Internet of Things, globalization and a flattening world, complexity and rapid technological change, the rules have changed: The days of the big leader—Winston Churchill or John F. Kennedy, Jack Welch or Sepp Blatter—may be numbered. Ordinary people have access to leading like never before. We can now shape our destinies, and those of our organizations and societies, to an unprecedented extent. For this new landscape, we need a new kind of leadership—but what kind? What does it mean to be a leader in the 21st century?"
For effective leadership, it is critical to take decisive Action. That is what we focus on in this self-paced online course.
We will cover the following Action topics-
PROJECT STATUS. I help you assess the status of your project in a simple way so that you can intervene swiftly and effectively, without wasting time or energy.
ENERGY PHASES. I help you put your hands on the levers and dials of a project so that you can manage its energy. And that's what leaders do: They don't merely manage a project's numbers, the manage the mood, the phenomenon.
REGULAR PRACTICES: RITUALS. I help you lift the operating floor so you can put your life fulfillment—and yes, that includes smelling the roses—on autopilot. (Sounds intriguing, no?)
ACTION > DEBRIEFS. I help you get the most out of key accomplishments or events so that you get maximum mileage from them and need not reinvent the wheel. This is the simplest way of building a learning organization.
PREPARING DECISIVE MEETINGS. I help you prepare meetings so that you achieve your objectives, get out the maximum from your meetings (alignment, decisions, commitments).
RUNNING BREAKTHROUGH MEETINGS. I help you facilitate meetings so that you cut out unnecessary waste (time, energy and money) in meetings.
POST-MEETING FOLLOW-UP: SUSTAINING THE MOMENTUM. I help you debrief meetings and follow up so that your meetings actually produce sustainable results.
COCKPIT. I help you build a cockpit so that you have 100% power, presence and  peace of mind.
We will also provide the overall framework of the Global Leadership Pyramid and the context of Action within that.