Description
Why do you need this training?
Many parts of the US today are subject to a rate of unemployment that meets or exceeds 10%. In the past, earning a 4-year degree was the golden ticket to landing a job out of college. Instead, graduates today are faced with fierce competition – experienced professionals that were "downsized" from their jobs, willing to work for entry-level wages to feed their families.
In a world where first impressions are key, and competition is stiff, you need confidence to differentiate from the rest of the pool. At MaximizeU, we provide you with the ability to walk into a job interview exuding confidence, and armed with the skills to field any questions or situations that are presented.
Our main objective is to provide students the ability to walk into a job interview exuding confidence and armed with the skills to field any question or situation presented. Graduates today face fierce competition – a job market with a daunting unemployment rate and a pool of experienced job seeking professionals that were "downsized" from their jobs, willing to work for entry-level wages to feed their families. In a world where first impressions are vital, and competition is stiff, college graduates need to be prepared for interview opportunities.
As a College or University, you've provided your students with the education needed to secure a professional job – but that is only one step on the road to success. The interview and candidate selection process is one filled with angst and uncertainty and may vary greatly across one institution to the next. College grads competing with seasoned professionals for job opportunities are at a great disadvantage during this process. Lacking on the job experience may prevent a new grad from being considered for an interview. For those that make it to the next step, lack of experience interviewing and the inability to communicate the skills and value they can contribute to the company is detrimental in securing that second interview.
Partner with us to provide your students the tools they deserve to jump-start their careers and create the reputation that your institution cares not only about their education but also their future.
What's in it for You
Gain increased awareness regarding your strengths and areas for improvement
Be prepared to make a lasting positive impact on potential employers
Strengthen your answers to make a greater impression
Stand out above the rest
Become familiar with the interview process
Increase your self confidence and self esteem
Become more prepared for questions such as, "What can you bring to our organization? "Why should we hire you instead of another candidate?" etc.
Increase your knowledge of what questions you should ask during an interview and what questions you need to avoid
Strengthen your presentation skills
Be more inspired, driven, determined, passionate, etc.
Be more passionate about who you are and what you can bring to their organization
Provide strong, honest and impressive answers
Give an impressive answer to the infamous question, "What are your weaknesses? Or "What areas do you need to improve on?"
Adequately relay to a potential employer how you can be an asset to their organization
Be impressionable so that you won't be easily overlooked
Instructor Profiles
F. Lawrence Coleman, II
F. Lawrence Coleman brings a dynamic mix of expertise and career perspectives from his experience as an executive and entrepreneur. Experienced in identifying and developing interviewing competencies, he has provided his expertise and guidance as a mentor on career preparedness and development for over 10 years.  Mr. Coleman combines creativity, enthusiasm, and assertiveness with an expert learning methodology to accelerate job seeker's abilities to master outstanding interviewing skills.
Mr. Coleman has an award winning, professional background of over 25 years experience with Fortune 500 companies, such as ADP, Ceridian, IBM, Johnson & Johnson, i2 Technologies, and Xerox Corporation.  As a franchise owner for 10 years, he introduced a Wingstop Restaurant, one of the fastest growing restaurant franchises in the country, to the Atlanta market.   Mr. Coleman has a Bachelor of Arts Degree in Political Science from Louisiana Tech University.
Sal Celly
Client Endorsements
F. Lawrence Coleman is a pro! We invited him to present his "WOW Moment" Interviewing Skills Workshop to our students. It was a huge success. Lawrence was engaging, knowledgeable, professional and immediately connected with our students. They were riveted! His presentation was all-inclusive: he delivered up-to-date, insightful information, expertly addressed students' questions, conducted "mock interviews", and gave honest, constructive feedback to the participants.
I highly recommend F. Lawrence Coleman of Vault Consulting to anyone who wants to stand out from among the crowd, make a great lasting impression during an interview, and land that job!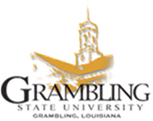 Greta Carter, Director
Center for Student Professional Development
Grambling State University
I attended What will be your "WOW" moment presented by Lawrence Coleman from Vault Consulting at Morehouse College on 19 September 2014. It was nothing short of extraordinary! Lawrence Coleman gave us inside secrets of what 'makes and breaks' an interview. He explained the priceless 'first impression' that you only get once. He illuminated that preparing for an interview is similar to preparing for an exam.
I was enriched by the skills shared with us. I know that I will 'Wow' my next interview thanks to the secrets Mr. Coleman shared with us at Morehouse.
Mario Teron Lamar
International Studies / Spanish
Morehouse College / Class of 2016
F. Lawrence Coleman is by far the best in the business. I recommend him without reservation as an outstanding career coach and mentor. He possesses a professional style that is fresh and innovative. After two sessions under his tutelage, I not only gained a wealth of information about career building, but I learned so much more about myself. Lawrence has an uncanny way of pulling the best out of his clients. I left each session feeling that I could conquer the world. He is the consummate professional; his approach is like none other. As a result of his professional guidance, I was armed with confidence building skills that opened the door for me to receive two job offers from one interview. As I reflect on my sessions, Lawrence provided honest, constructive guidance that fueled my confidence level. He is an amazing motivator. During my conversations with potential employers, I heard Lawrence's voice as if he were in the room, his audible presence propelled me forward with assurance that I was thoroughly prepared for the interview. He is just that motivating! He is a cut above the rest.
Suzan H. Bailey
Instructor
South Central Louisiana Technical College
Lawrence was down-to-earth and fun to work with. He had a genuine concern for both my professional and personal success. Lawrence also took great care to ensure that I understood the importance of creating WOW moments during my interviews, and that I was prepared with all the supporting documentation to back my candidacy. The result brought me multiple lucrative job offers in support of my career aspirations. Through working with Lawrence, I not only set the stage for my career to be revitalized, but I also enjoyed the career coaching and the level of expertise he brought to the table.
Olivia Boone
National Account Manager
TXU Energy
Lawrence Coleman gets my highest recommendation as a business coach and mentor. His unique ability to recognize, understand, and explain complex business relationships and situations has revolutionized my thinking, and most importantly, my actions. Along the way there have been surprising (and sometimes painful) personal realizations, but Lawrence's guidance continues to make me a better person every day. Lawrence did not hesitate to tactfully, but directly point out areas that needed to be considered a different way, and proved to be right 100% of the time with his observations, opinions, and suggestions. I name Lawrence Coleman as one of the top contributors to the success that I enjoy as a business professional today.
Terrell J. Deams
Enterprise Account Executive
Benefitfocus
I had two training sessions with Lawrence and the personal attention that I received by far exceeded my expectations. He provided very candid and constructive feedback on how I should organize my answers and highlight my achievements. Lawrence's coaching and feedback increased my confidence and made me feel prepared for the types of questions I would be getting. His style is very professional. He is definitely a subject matter expect in the field of interview coaching.
I would recommend that anyone even contemplating a new career should book a session or two in preparation for their interviews, this service is not just a coaching service, it is an investment in your future career!" I GOT THE JOB!
Cheryl M.
Project Manager
Microsoft Corporation
Lawrence Coleman is a dynamic and engaging speaker who clearly communicates relevant and practical principles to help today's young adult understand the reasons why interviewing well is essential in this competitive job market. He provides the tips on how to interview as well as what is needed to excel in your job, where you learn how to truly leave a WOW moment. Mr. Coleman has the experience, skill set and demeanor to bring value to any audience. He is also personal, making it easy for attendees to engage him for valuable advice while on or off the stage.
After speaking at three annual conferences on how to interview well and excel in corporate America, Mr. Coleman proved a must in The enVision Conference speaker line-up. I highly recommend him to speak at your next event or to your college students. 
Hannah Bell
President & Founder, Hannah Bell Ministries
The enVision Conference | www.theenvisionconference.com