Description
Do you want MaximizeU to speak at your next sales meeting, Town-Hall or corporate event? We can customize an engagement in person or remote, to meet your specific needs and timelines. Email us at coach@maximizeu.life with the details and let us wow you.
Need an Emcee or Presentation/Panel Facilitator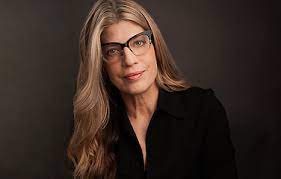 Hi, I'm Sandra Bargman.
Real | Dynamic | Empowering
Welcome.
We at MaximizeU.Life are excited you're here.
Are you in need of an Emcee or Presentation/Panel Facilitator for your upcoming celebration, conference, webinar, banquet, or fundraiser? Please consider me for on-line and in-person events.
My mission is simple:
Create (Actor/Singer/Storyteller)
+
Uplift (Inter-spiritual Minister, Spiritual Counselor)
=
Change Maker (Luminary Leader, Impactful Communication Coach)
It all begins with Intention + Presence.
You must know your WHY before the how, what, where, and when.
 BFA from Carnegie-Mellon in drama and music.
 40+ career as a professional actor, singer, voice actor, director, and performance coach (AEA/SAG~AFTRA), based in New York City.
 15+ years as a Seminary trained and ordained Inter-spiritual Minister, certified Spiritual Counselor and Deep Listening Coach.
 5+ years Storytelling and Impactful Communication Coach.
 Award – winning Ritual Designer
 Host of the weekly podcast, The Edge of Everyday on TalkRadio.NYC.
Talent + Presence + Dedication to Service + Comedian = Emcee who can keep your event moving, engaging and entertaining your audience, while simultaneously uplifting and facilitating presenter panels.
I am…
 1) A Thorough Researcher. I will get the participants, including the planning professionals, excited and engaged in your particular event by setting the tone and the expectations.
 2) Level-Headed. I am a warm, humorous, and enthusiastic person.
 3) Quick on My Feet. I switch gears and improvise easily and gracefully.
 4) Charismatic. I have dynamic gravitas.
 5) Flexible. Are there changes to your event needs or information at the last minute? I have you covered. And I'll keep your presenters on point with synergy, authority, and skill.
Sandra's References
"Sandra Bargman was my immediate choice as MC for a major fashion fundraiser.  Sandra has a natural ability to immediately engage the audience through her style, wit and compassion.  Her innate creative abilities always result in a flawless and dynamic presentation." – Norman Rea, President & CEO REA Productions, Ltd.
"Sandra Bargman was emcee for our annual Good to Greatness virtual event – 100+ attendees and 20 panelists. She 100% owned the role with grace, timeliness and humor. Attendees received the most value from panelists, thanks to Sandra, and truly experienced greatness in action. Sandra is our 'go-to' for all events!" – Christine Monaghan, founder RESET Collective
"Sandra Bargman is a seamless MC and Facilitator. Smart and insightful, warm and funny, Sandra created a powerful opening for our on-line launch of International Strategic Alliance of Women, kept our presenters on time, fielded questions, and kept everyone engaged and excited about our vision for our membership community. Everyone loved her!"
– Lesley Micheals, Author, Host of Women We Should Know podcast, and Founder of International Strategic Alliance of Women
For additional details, questions or pricing, please email us at coach@maximizeu.life